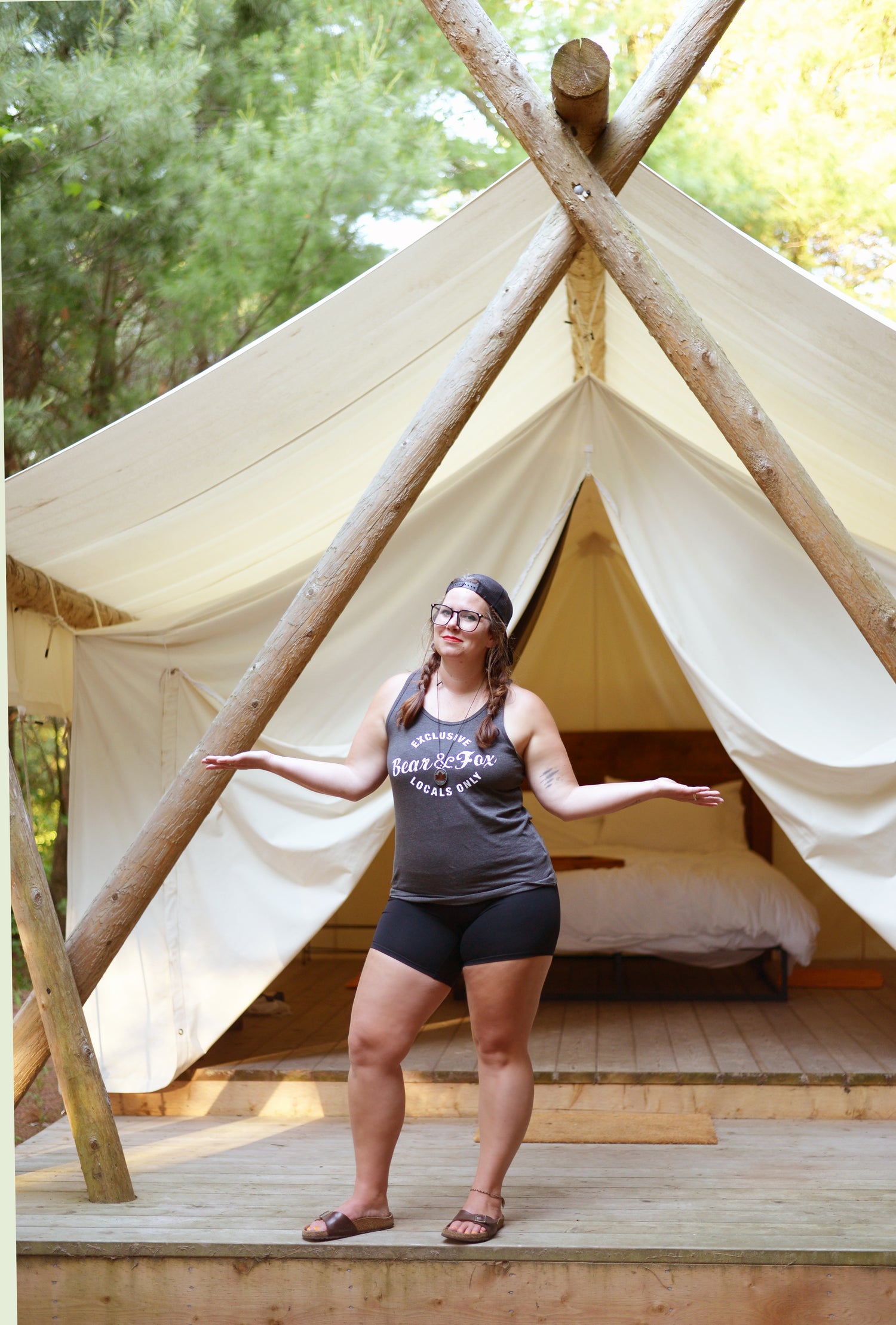 H'eh there, bud!
Bear+Fox Apparel is made for those happiest outdoors. Whether it is
fishing, hiking, heading to the cottage or just crackin' a bevvie around a campfire
with your buddies, Bear+Fox is with you wherever you go.
Bear+Fox is proudly North American made with many of our products being exclusively
made right here, in Canada on socially conscious apparel. It's high quality, cozy,
livable clothing ready for your next adventure.
When you support Bear+Fox you support other small businesses as well.
From design, print and website design, Bear+Fox is proudly Canadian.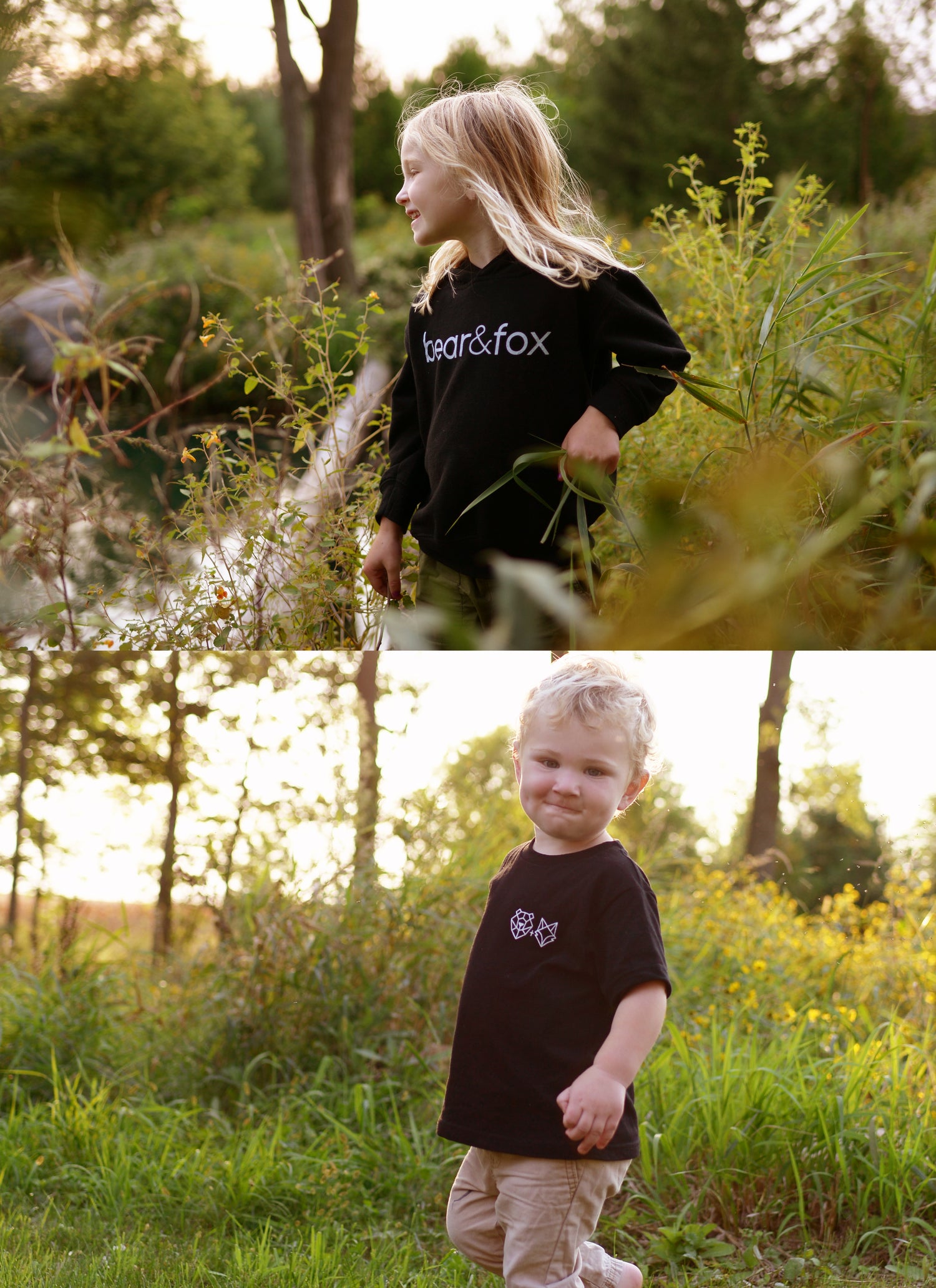 Every purchase helps maintain our beautiful country as we donate $1 from every sale to Canadian conservation, preserving today for tomorrow's adventures.
Bear + Fox is named after my children, as well as giving a nod to my outdoors heritage. I spent my childhood hunting, trapping and fishing with my family while learning about the animals I have the honour of sharing this incredible country with.
You can often find my family in the wilderness catching frogs, turtles, snakes, shooting our bows and sleeping out under the stars.
Bear+Fox wants everyone to get outside and do something that makes them happy, every damn day.